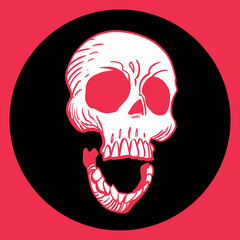 Glen Fernandez Sardi
Freelance Comics and Digital Artist
Madrid, Spain
Summary
I have been a professional artist for over 20 years.
I was trained in classical cartooning and advertising Illustration, since the late 90s I have been a full time freelance illustrator working for clients such as McCan Erickson, 5Finity Productions, Moonstone Books, Cryptozoic Entertainment, DC Comics, Red5 Comics among others, creating art for children book magazines, book covers, comics, video games and advertising.
My style of art is a mix of cartoons and comics, giving a unique look to the characters and illustrations making them suitable for a wide range of audiences.
Skills
Comic Art
Digital Painting
3D Modeling
Cartooning
Sketching
Software proficiency
Productions
Commercial / Advertisement

Flips Billboard Advertising

Year

2014

Role

Final Illustration Artist

Company

ARS publishing

Mobile Game

Fruit vs Blender

Year

2014

Role

Art Direction

Company

Elie Dera

Commercial / Advertisement

Arequipe 3P -alien- commercial

Year

2012

Role

Art direction, Concept artist

Company

Cotufa Studios